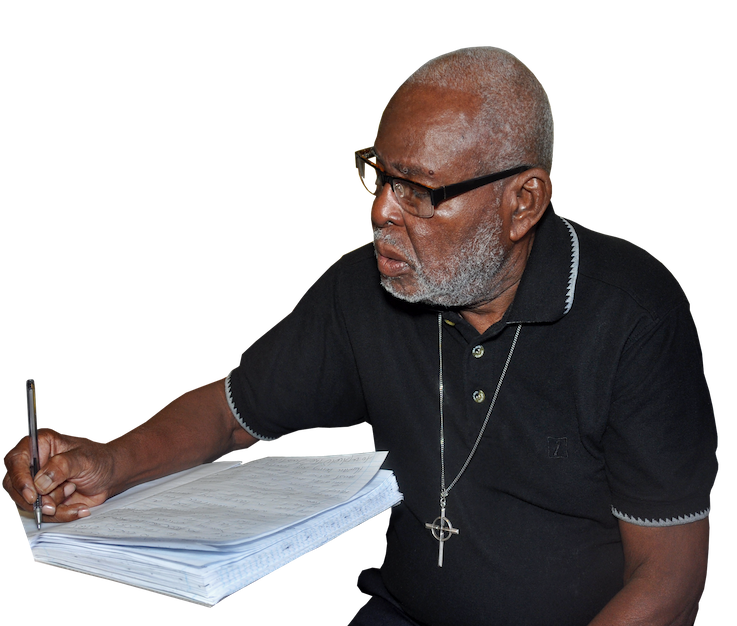 About Rev. Dr. Knolly Clarke
Now well into his eight decade Dr. Knolly Clarke is the former Dean of Holy Trinity Cathedral, Port of Spain. Even though he's officially retired from the Anglican Diocese of Trinidad and Tobago, he still serves as priest in charge at Christ Church, Cascade a small parish in suburban Port-of-Spain. Knolly currently lectures in Morals, Ethics and Values at the Cipriani College of Labour and Co-operative Studies . He is also Chairman and Dean of the Sehon Goodridge Theological Society, a non-profit inter-denominational organisation that seeks to promote theological study, interfaith dialogue as well as interactions between people and institutions from different religious traditions, spiritual and humanistic beliefs. Knolly also serves as representative for the Anglican Diocese of Trinidad and Tobago on the Inter Religious Organisation (IRO) and is Chaplain to the Mothers' Union Movement and National Scout Movement. Knolly has served on several Commissions on Ecumenism, Social Concerns and Human Rights and served in various capacities at the Caribbean Conference of Churches. Knolly has received several awards from church, community and social organizations and Trade Unions. In 2002, he was awarded an Honorary Doctor of Divinity degree by the University of Western Ontario. In 2007, he was awarded the Humming Bird Gold for Community Service by the Government and People of Trinidad and Tobago.
Born in Tunapuna, Knolly wanted to be a priest from his student days at Tranquillity Intermediate and Progressive Private School. At first, however, he wanted to be an engine driver.
"My father was Station Master in the old days of the railway. My vocation started at Good Shepherd in Tunapuna as a server, and my mentor was Bishop Benjamin Vaughan, Dean of the Cathedral."
After leaving school he taught at Richmond Street Boys' Primary, and then went to study Codrington College, Barbados and initially served as Priest at St Stephen's in Princes Town. Knolly undertook further study at first at Huron College, University of Western Ontario and then later obtained his Masters Degree in Theology from McGill University in Montreal. He then studied for his Doctoral degree by the University of the South in Sewanee, Tennessee.
Aside from St. Stephens, Knolly has also served as Priest in Charge at St. Agnes (St. James, Port of Spain), St Paul's in San Fernando (12 years) and finally in 1994 was appointed Dean of the Holy Trinity Cathedral. Throughout his ministry his main concerns have always been
Youth membership of the Church
Empowerment of the laity
Ecumenical and interfaith relations,
The social responsibilities of the Church
The concerns of labour and the Trade Union movement