A Service for Justice and Peace
September 24, 2017
We invite you to join with us as we unite clergy, laity, choirs, dancers, musicians, poets, orchestras of brass and steel from different faiths as full and equal participants praying for Peace and Justice in this World. This year the service will feature a strong dance component inspired by "Simple Gifts" and Sidney Carter's "Lord of the Dance". The dance elements will be produced by Andre Largen one of our most celebrated dancers/choreographers. Some of the other artistes participating include:
Bishop Anstey High School Choir
birdsong Academy
The Divine Voices
Trinity All Generations
Michelle Dowrich
Amanda Cole
Andre Largen and the Little Carib Dance Company.
The Service will take place on Reformation Sunday, which marks the 500th anniversary of the Protestant Reformation. Let us work for the healing of old wounds as we build and strengthen Christ's Church and mission to love one another as Christ has loved us.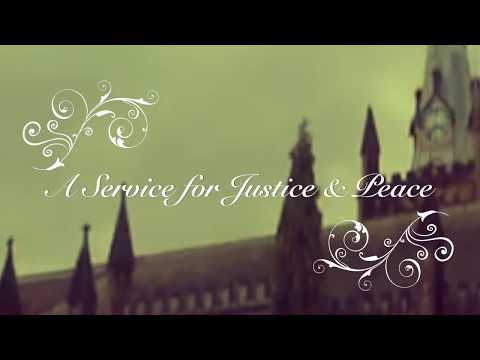 Many of you will know that I also serve as Chairman of the Sehon Goodridge Theological Society. This years service for Justice and Peace is held in honor of the late Dr. Sehon Goodridge (1937 to 2007) former Anglican Bishop of the Windward Islands and Principal of Codrington College. The society will be putting on a number of other events to mark the 10th anniversary of his passing. Please subscribe to the SGTS mailing list for event details and invitations as well as the latest issue of The Journal of Caribbean Christian Action